We became the official representatives of German packaging solutions "STOROpack" in Lithuania / Latvia / Estonia
Each product has its very own requirements in terms of protective packaging. This is why we not only provide you with our extensive selection of protective packaging, but also our decades of experience. We can offer you detailed advice and work with you to develop an appropriate comprehensive or integration solution featuring products from our large range.
The Storopack process demonstrates everything we can offer you beyond loose fill, foam, air pillows, and paper cushioning, which is analysis, process and cost optimization, development, production, delivery, and service.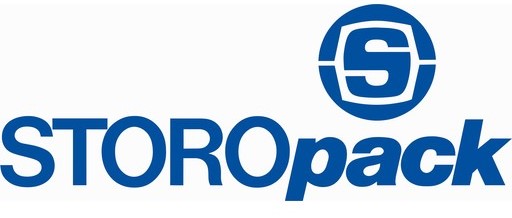 FOAMplus® IS HIGH-PRECISION PACKAGING, LIGHT AS A FEATHER.
Storopack's FOAMplus® foam packaging is a high-quality protective packaging solution that adapts to the contours of the product and protects your goods against possible transit damage due to impact shock and vibration. Whether they're heavy, fragile or awkward shapes FOAMplus® offers the protection required for your product. Made from expanded polyurethane, the high-quality packaging foam is resistant, robust and thanks to it being light weight, reduces transport costs.With the FOAMplus Bag Packer² and Hand Packer² foam dispensing systems, protective foam packaging can be produced directly at the packing station and placed into the carton. As the foam expands it moulds to the contours of the product and encapsulates it in a highly versatile packaging medium. FOAMplus® is available in a range of strengths to suit a product's weight and fragility. FOAMplus®, polyurethane foam packaging  is an 'on demand' packaging solution that, when the two components mix together, will expand up to 200 times their liquid volume negating the necessity for large storage area's required for pre-fabricated packaging.
AIR CUSHIONS ARE PROTECTIVE PACKAGING, LIGHT AS A FEATHER.
Storopack's air pillows are the ideal solution for effectively protecting sensitive goods in transit from vibration, filling voids, and blocking and bracing products in the carton. The extensive range accommodates a whole host of applications with the product lines AIRplus® and AIRmove®. Our air pillow systems produce cushioning on-demand directly at the packing station – as individual machines for smaller requirements or as an integrated part of an existing packaging process.
This saves valuable storage space and perfectly adapts the packing process to meet on-site needs. Our range of air cushions consists of a variety of film types and cushioning shapes, ensuring all your products are perfectly protected. All films are produced in our own production facilities, require very little raw material, and offer exceptional mechanical characteristics.
PAPERplus® IS THE CLASSIC WAY TO PACK.
Whether filling voids, cushioning from impact shock  or blocking and bracing goods against  transport damage: Storopack's PAPERplus® paper cushioning offers all-around perfect protection for your packaged goods, whether they're small and fragile or bulky and heavy. Our product portfolio is just as diverse as the protective functions of PAPERplus®: Storopack offers a variety of paper cushioning systems that produce just the right packaging materials for every requirement and can be used individually or integrated into existing packaging processes.
They all have one thing in common: innovative shapes enable optimal cushioning and exceptional stability with limited use of materials and a lower pack weight. Storopack customers can also choose from various types of paper, all of which are FSC-certified. And because PAPERplus® allows you to produce paper cushioning as required directly at the packing station, you can save valuable storage space, while sending your products on their way well protected.