"TECHPART" trademark belongs to company "JVS Idea",  private limited liability company established in 2012.
 "JVS idea" is a reliable, stable and dynamic company, based on many years of experience and reliable partners, seeking to meet all customer expectations. The quality of "JVS idea" is defined by implementing the DNV GL standard ISO 9001:2015
"JVS Idea" is the official representative of "RST ROZTOCZE" in the Baltics. It is a company known for its high quality standards, for over 25 years. The main activity of Roztoczecompany is manufacturing of locks, hinges, v-klematype energetic clamps, and many other specialized parts for energetics, telecommunications, air conditioning, railway, automotive and mechanical industry. "RST Roztocze" also offers gasket profiles (shaped and flat), adjustable legs, knobs and handles made of thermoplastics and duroplastics.
"RST Roztocze" is one the biggest and experienced companies in Poland. As an industrial closure manufacturer, "Roztocze" is one of the leading companies in Europe. The company is identified with a high technological level, professional staff and immense know-how.
"JVS idea" also represents producers from other regions. Thus it can offera large selection of specialised rubber products, brass and plastic parts, stainless steelparts, acoustic foams, etc..
The range of products and services that we can offer is extremely broad. A large part of our products is custom made according to unique specifications and demands. We can produce parts according to drawings, CAD files, given standards.
We look forward to your inquiries and mutually beneficial and professional cooperation.


MISSION
To be a modern, professional and flexible company supplying high quality industrial products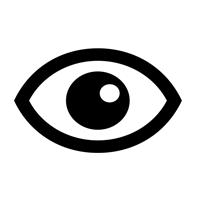 VISION
Reliable, stable and dynamic company, based on many years of experience and reliable partners, seeking to meet all customer expectations

PURPOSE
To provide the right solution, stable and prompt supply
2020 - 2021 Company growth %